HappyFeet is a fun and exciting enrichment program designed specifically for childcare centers. Our progressive, education-based curriculum combines gross-motor skills with life concepts, to help kids develop a love for health and fitness, strong character, and a positive self-concept. 
Our 30-minute weekly classes, easily fit into any preschool's daily/weekly schedule. We offer morning and afternoon times and classes can be done either outside or inside. Our soccer adventures can be done in both large and small spaces. We currently operate classes around outdoor playgrounds, classrooms, hallways, gyms, & more! 
We provide all the neccessary equipment, coaching, and curriculum. Our highly-trained coaches are all MERIT certified, STARS 30 certified, and TB tested. Classes are kept at state ratio (7 or 10 based on age), so that your staff can use this time for a break or classroom planning.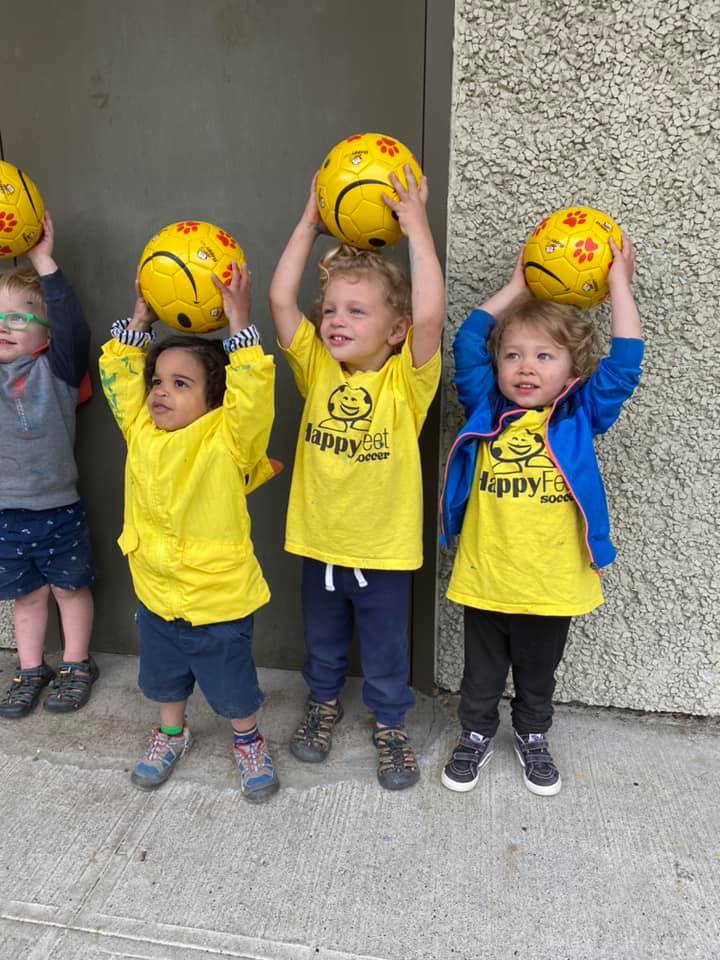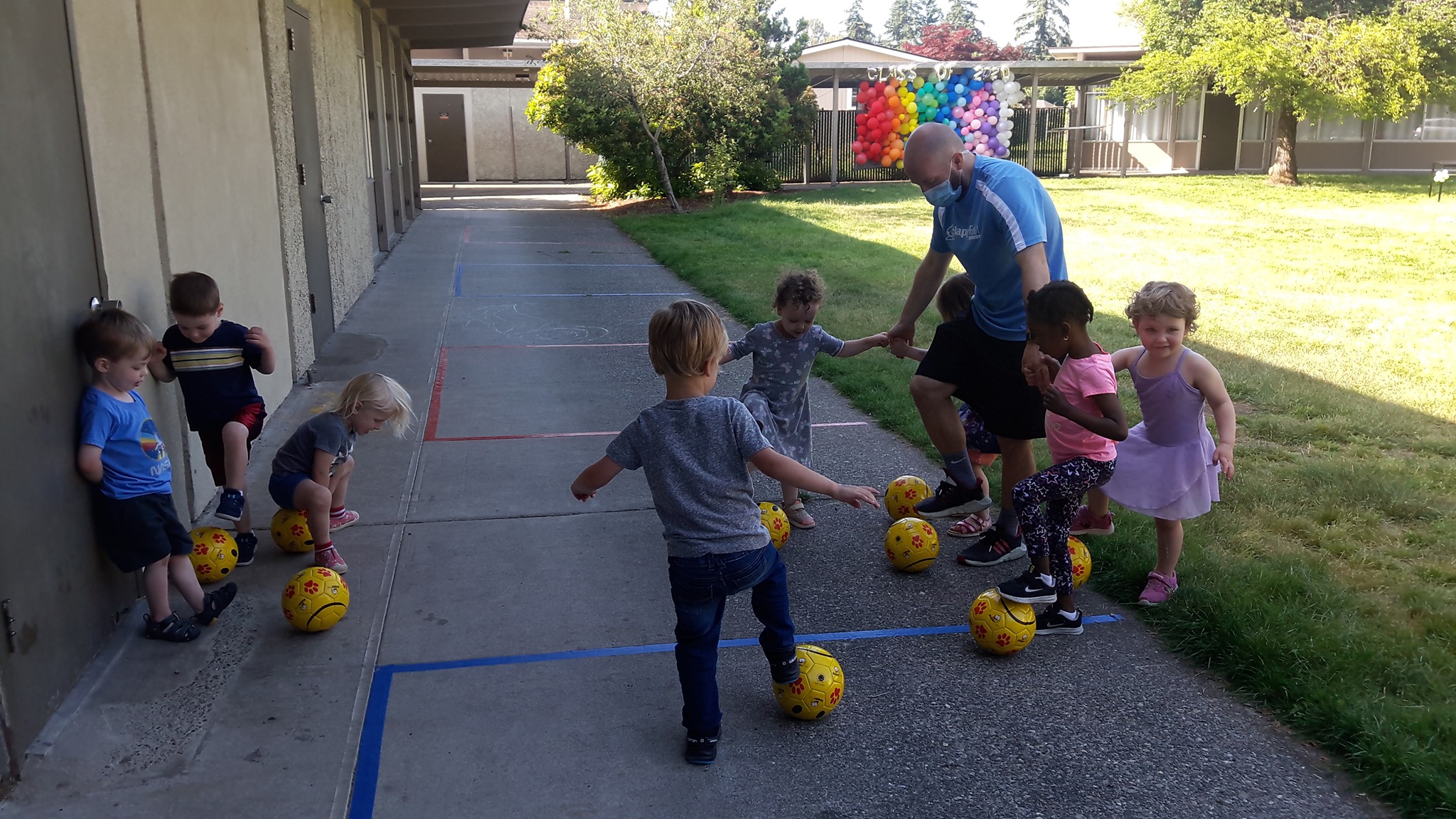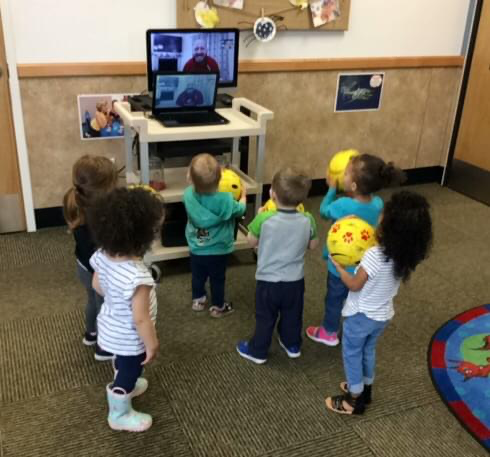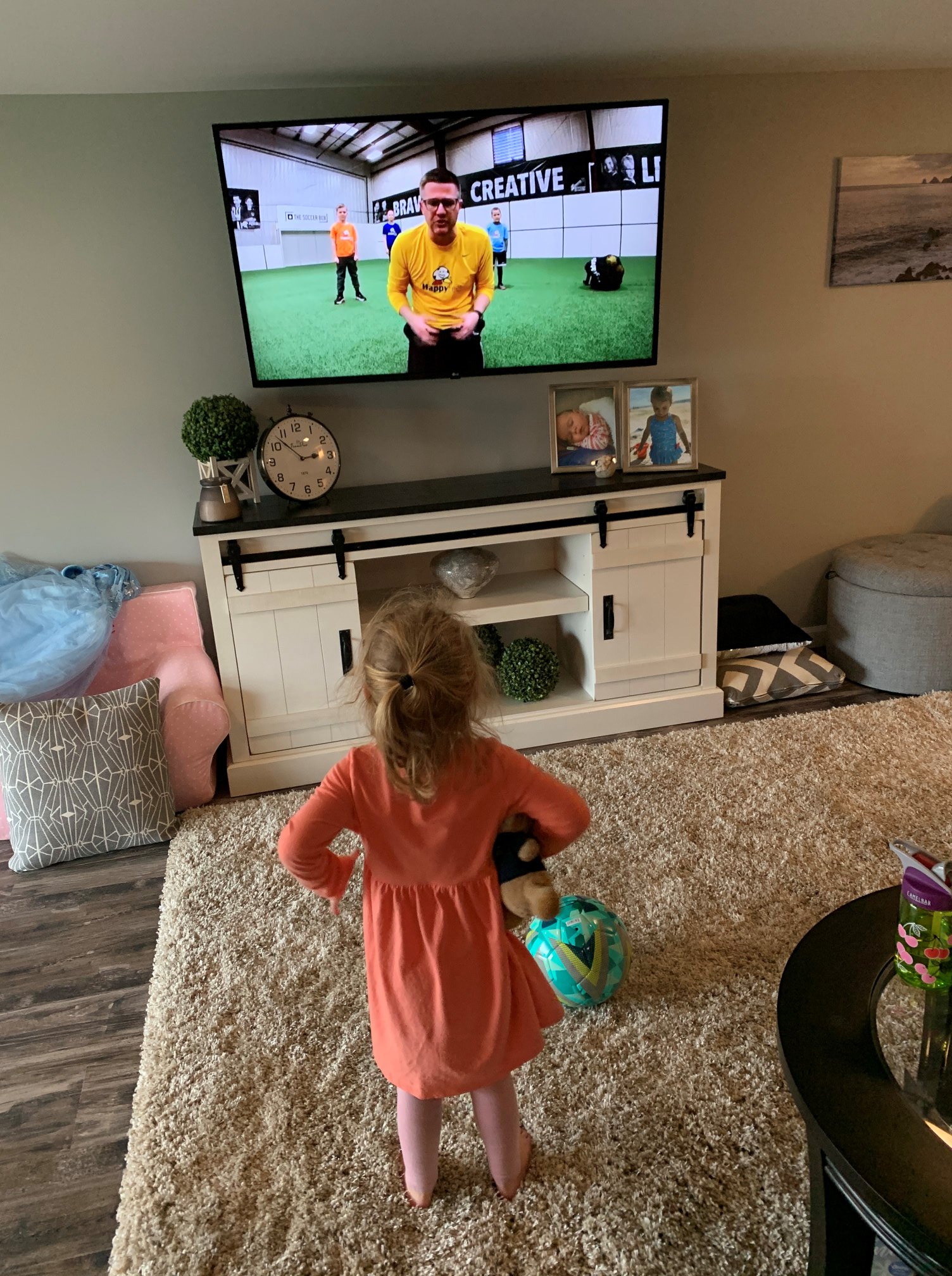 HappyFeet Online allows parents and schools to enjoy our unique and exciting enrichment program on thier own schedule or from the comfort of thier own home. Our online platform developed during the COVID-19 pandemic, allows us to bring the curriculum we are so proud of to more children and centers. 
We offer both recorded and live online classes. Recorded classes can be completed at the school or given to parents as an activity to do with the whole family at home. Live online classes are scheduled classes with a coach via Zoom. This allows childcare centers to continue to offer enrichment programs, without having to worry about safety during the ongoing pandemic. 
See are classes are all about! Watch a video short here!
EXCLUSIVE OFFER: We are currently offering our recorded online classes FREE* of charge to all childcare centers until it is safe to return to in person classes during Phase 3. If you are interested in providing a high quality enrichment program to your families during this time, and would be interested in having us start in person classes in the future please let us know!
*Free onilne classes are offered if the childcare center or preschool agrees to allow us to offer our in person classes at thier facilities starting in Phase 3. 
Additional Provider Benefits
In addition to being able to offer a high quality enrichment program to families, our program offers the following benefits to childcare centers:
Staff kids go free! No child of any staff member has to pay for classes at the center. 

10% Rebate*: We offer a rebate to the school that can be used for staff appreciation, center improvements, or anything else that can help benefit your center. 

Additional Staff Discounts: All staff receives a 50% discount for thier children on any services we offer outside of school, including leagues & park programs.
*10% rebate is given to schools with a tuition rate over the set threshold.