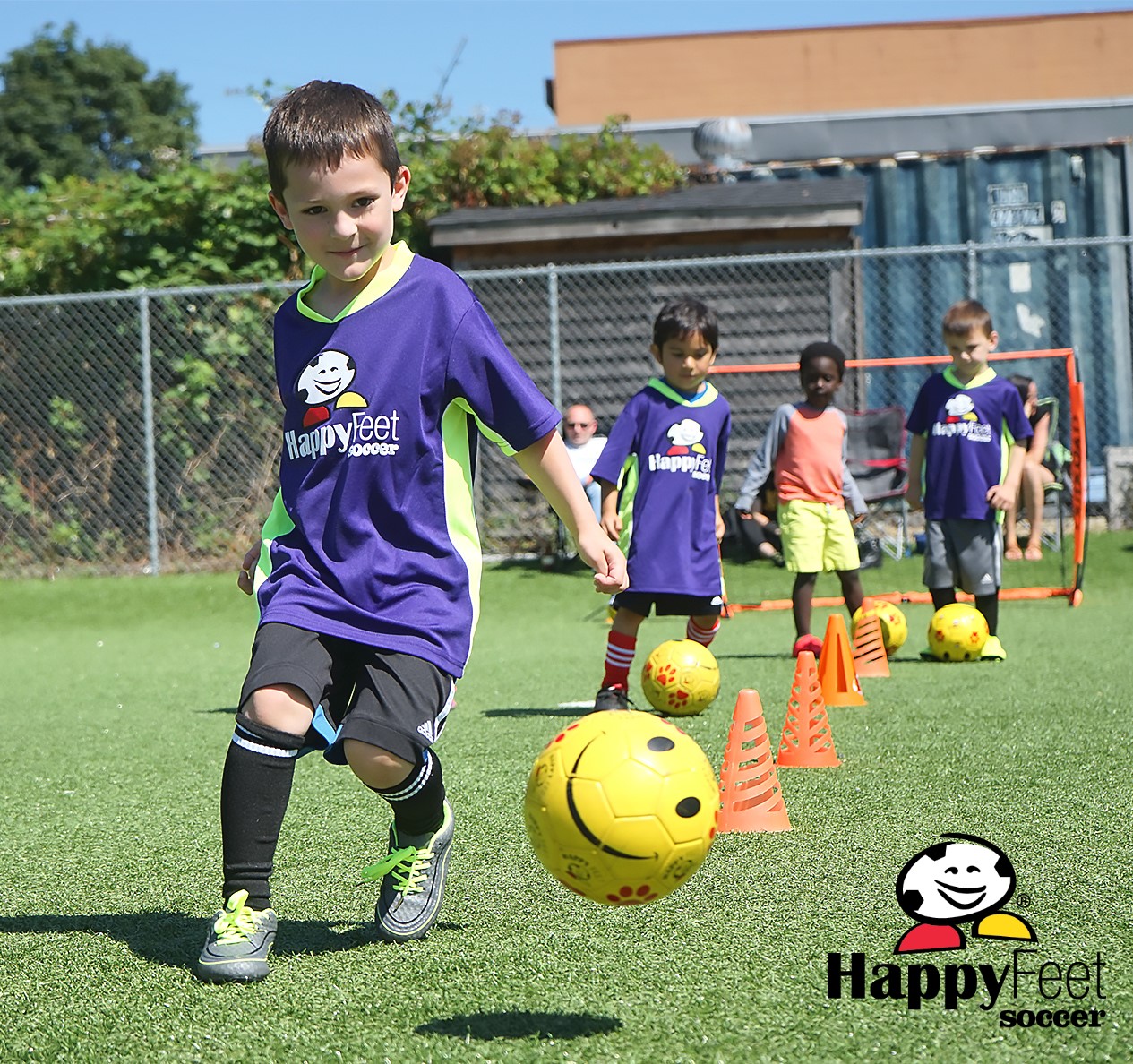 Our weekend leagues run seasonally throughout the year across the Puget Sound area. Each Saturday or Sunday session begins with a HappyFeet class that includes a new skill introduction, followed by a small-sided game. Each child receives a dedicated coach that encourages your child to try new soccer moves in fun and exciting ways!
By joining HappyFeet Leagues your child will:
Receive a team jersey and end of year medal!
Have a dedicated coach each session (max 7 kids per team)
Be coached with age appropriate curriculum
Improve their physical abilities in coordination and fitness
Be introcuced to team sports, a structured game environment, and teamwork
Meet new friends and grow their social skills!
Become Brave Creative Leaders!
"Just play. Have fun. Enjoy the game." - Michael Jordan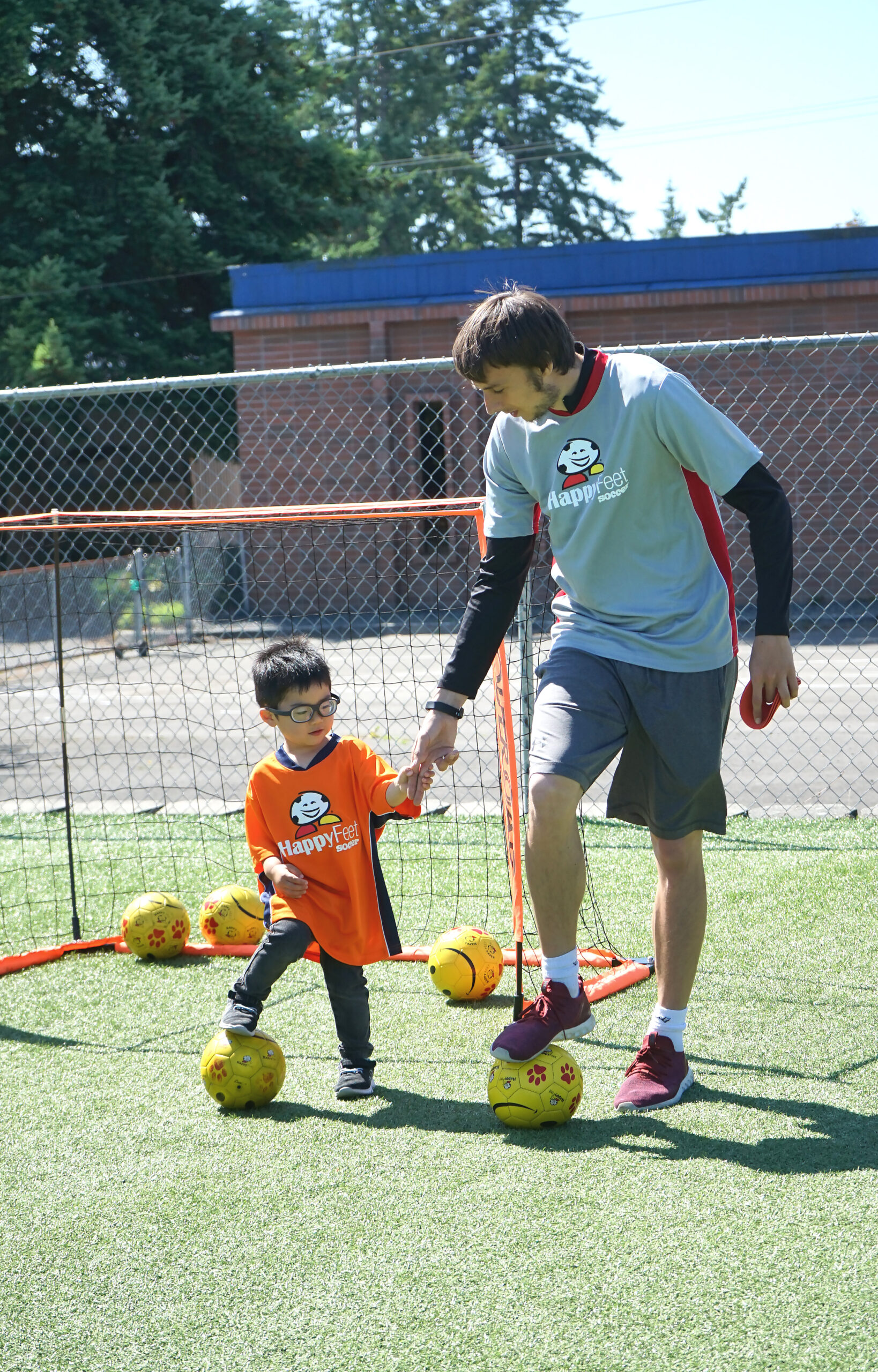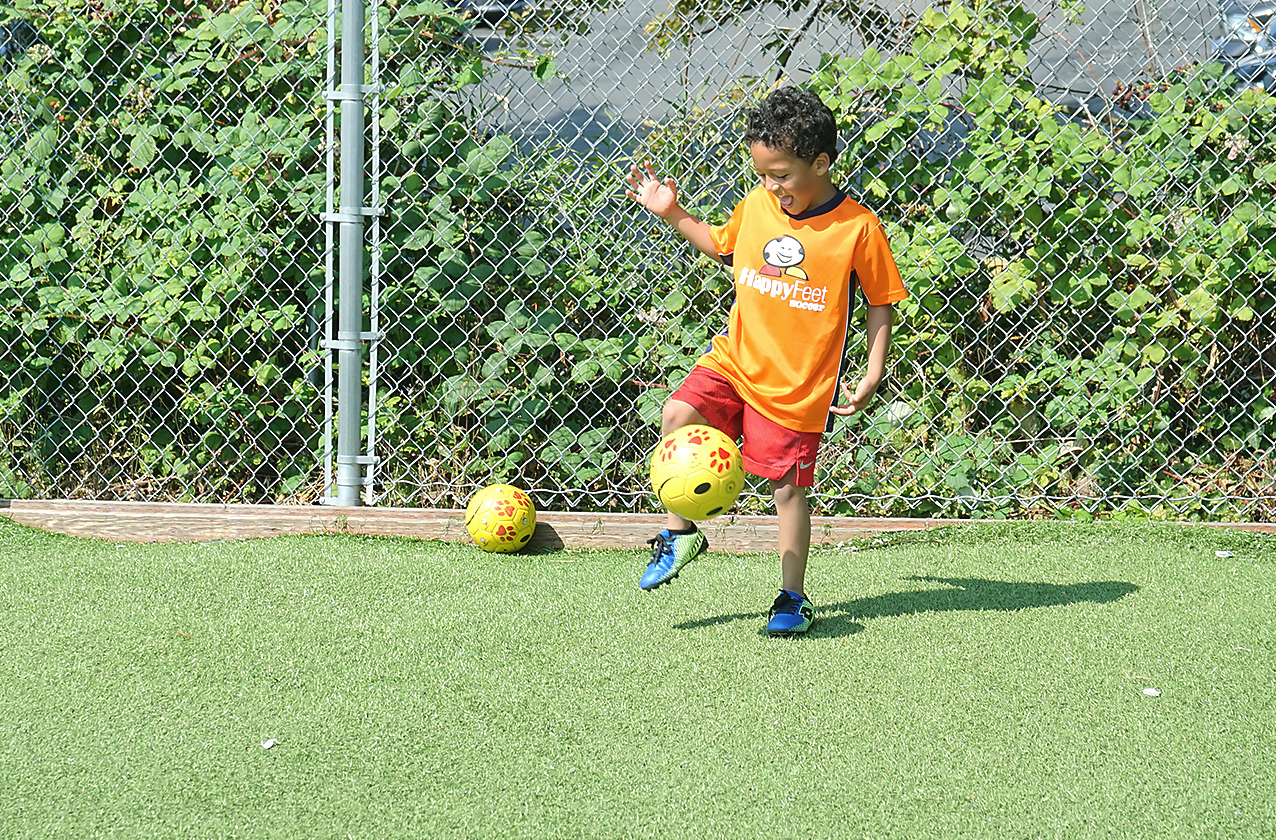 Whether your child participates in our weekly preschool classes or not, your little one will love playing in our leagues! Weekend leagues are great for HappyFeet veratns and those new to soccer. Additionally, we've foudnt hat not only do the kdis enjoy thier time on the field, but parents, grandparents and friends love coming to watch them play!
League Locations & Registration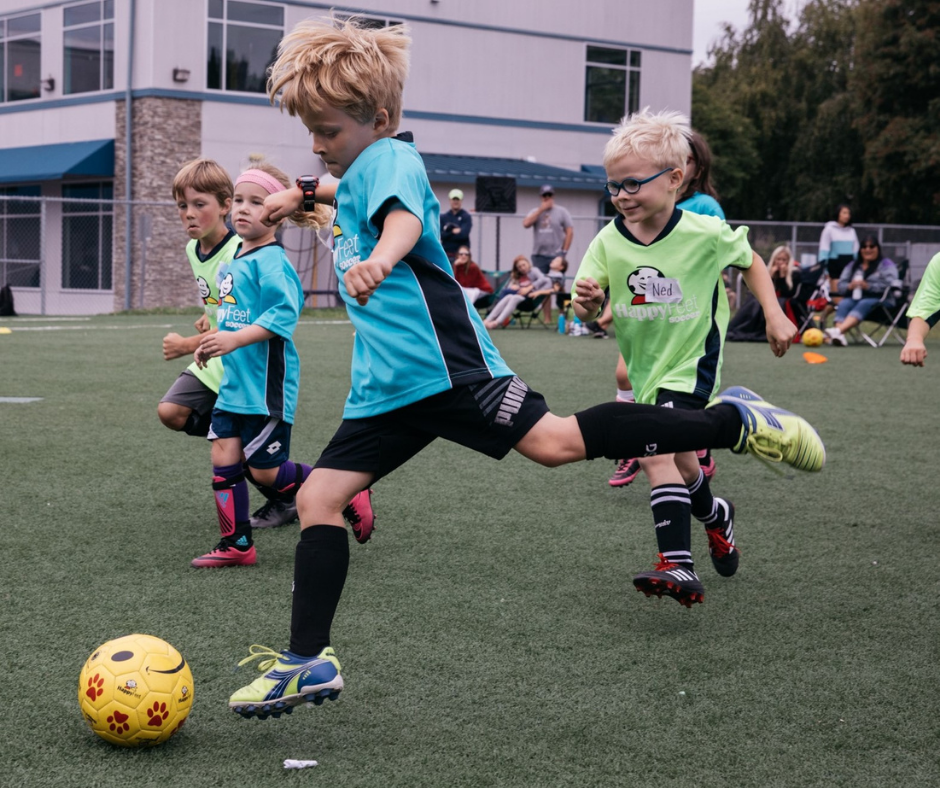 Tough Soccer (Winter 21-22)
HappyFeet Tough Soccer is our all weather winter program. It consists of 6 sessions across the months of January, February, and March. We will play two Sundays on and two Sundays off. This allows our HappyFeeters to play throughout the rainy season, while not having to go out in the cold for multiple weekends back to back. It also gives parents a chance to take a break from watching in the rain!
Sandel Park (Ages 4-6 years): 1/9, 1/16, 2/6, 2/13, 3/6, 3/13 - $114.00
Spring 2022 Leagues - Registration Opening Soon!
Ballard Boys & Girls Club (3-6 years): Saturdays
Lynnwood League (2-6 years) - Mini Einstein's Learning Center: Saturdays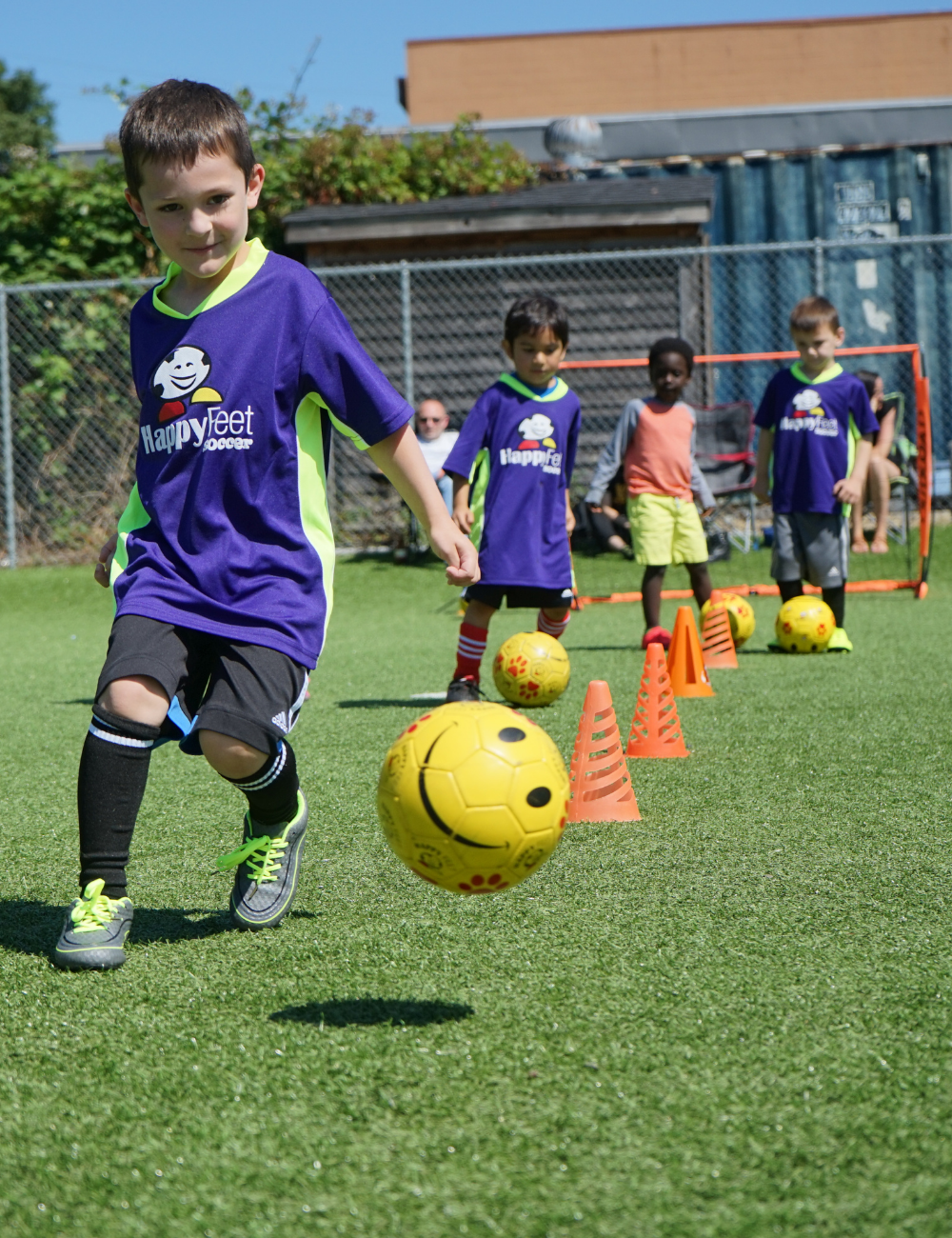 "When people succeed, it is because of hard work. Luck has nothing to do with success."  - Diego Maradona