Play it Forward's mission is to provide inclusive, adaptive, and all-ability soccer programming to youth who otherwise would not have the opportunity to participate in an organized sport.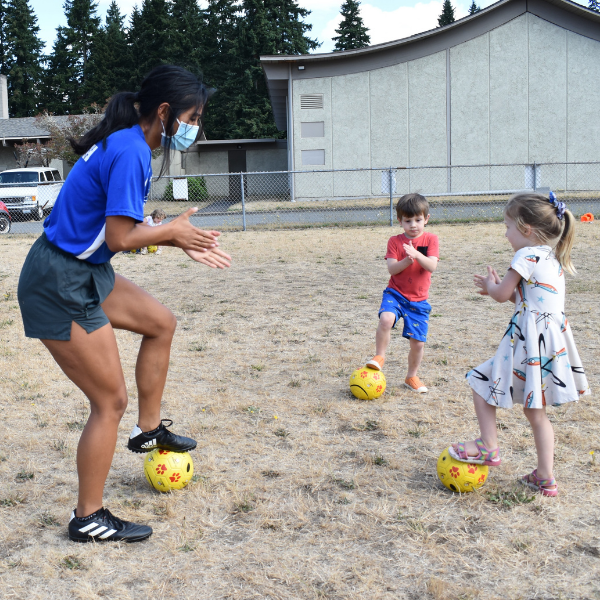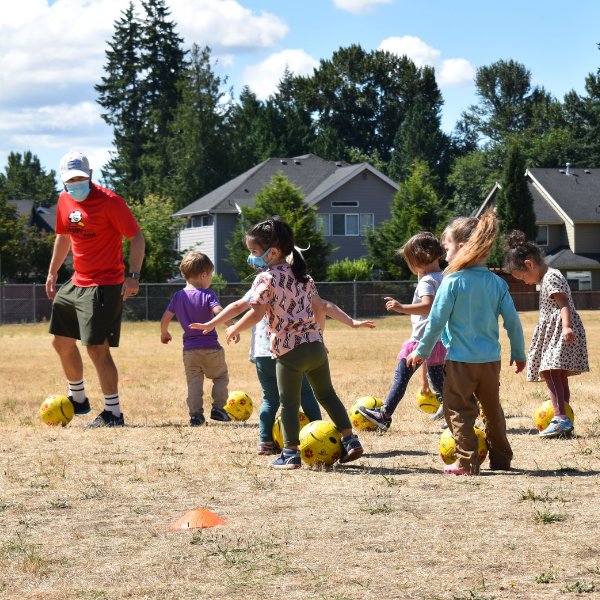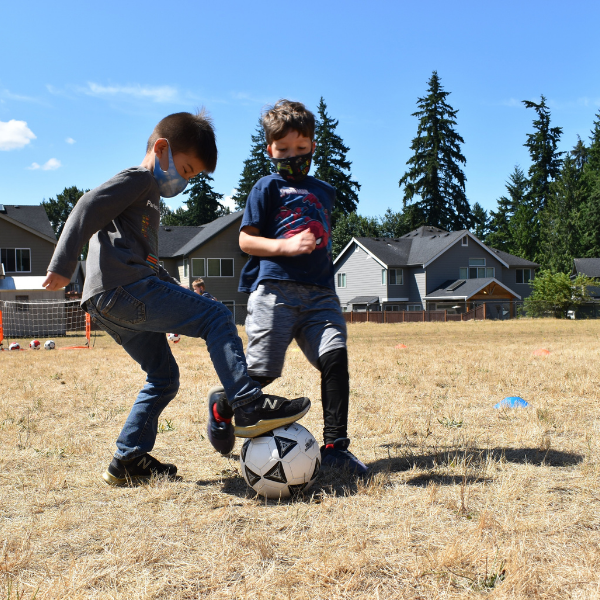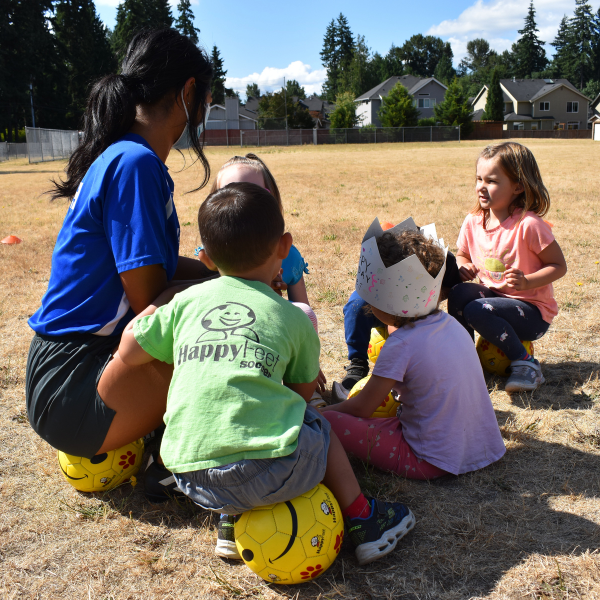 Every child deserves a safe space to engage in meaningful play and feel empowered in their bodies exactly as they are. At Seattle HappyFeet, we believe in an inclusive, ever-evolving, and all-ability athletic environment for youth in King and Snohomish counties.
The Play it Forward initiative commissions Seattle HappyFeet coaches to provide soccer programs to youth so we can reach more families and continue to be positive forces for more Brave, Creative, Leaders!
Do you want to Play it Forward? All donations go directly to families for scholarships to participate in weekly classes and weekend leagues.
We encourage all families who wish to participate in Seattle HappyFeet programming, but are unable to due to financial means to request a scholarship.
Seattle HappyFeet's Play it Forward Initiative was founded in 2021. Learn more about it's purpose and why we feel so strongly about providing soccer for all.