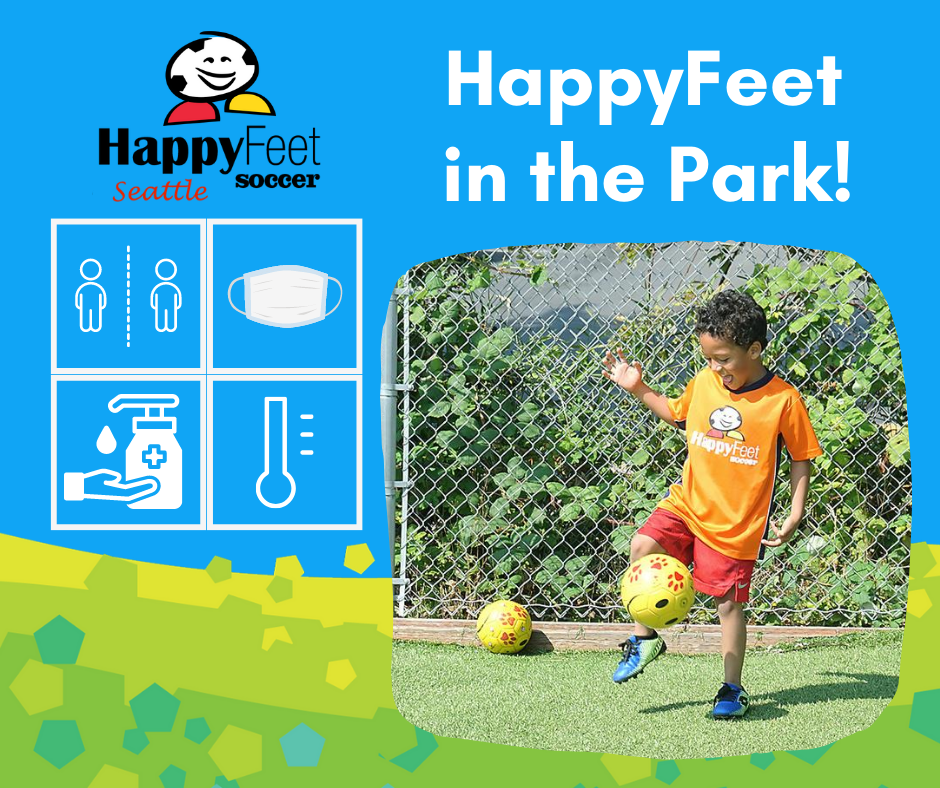 @ A Park Near You!
HappyFeet in the Park is going on now at Bayview Playground-Magnolia, Montlake Park, Fit4Mom - South Seattle (N. Beacon Hill), & Lake City Community Center.  Each session is 30-45 minutes and uses our fun and interactive adventures and games to teach children ages 2-5 soccer skills, gross motor skills, self-confidence and more!
COVID-19 Precautions
The safety of our players and coaches is our number one priority. Each HappyFeet in the Park session abides by the Safe Start Guidlines set forth by the State of Washington. All players receive their own soccer ball for the session that are then sanitized after each session. For more information on our precautions please see our Return to Play Policy and Field Diagram.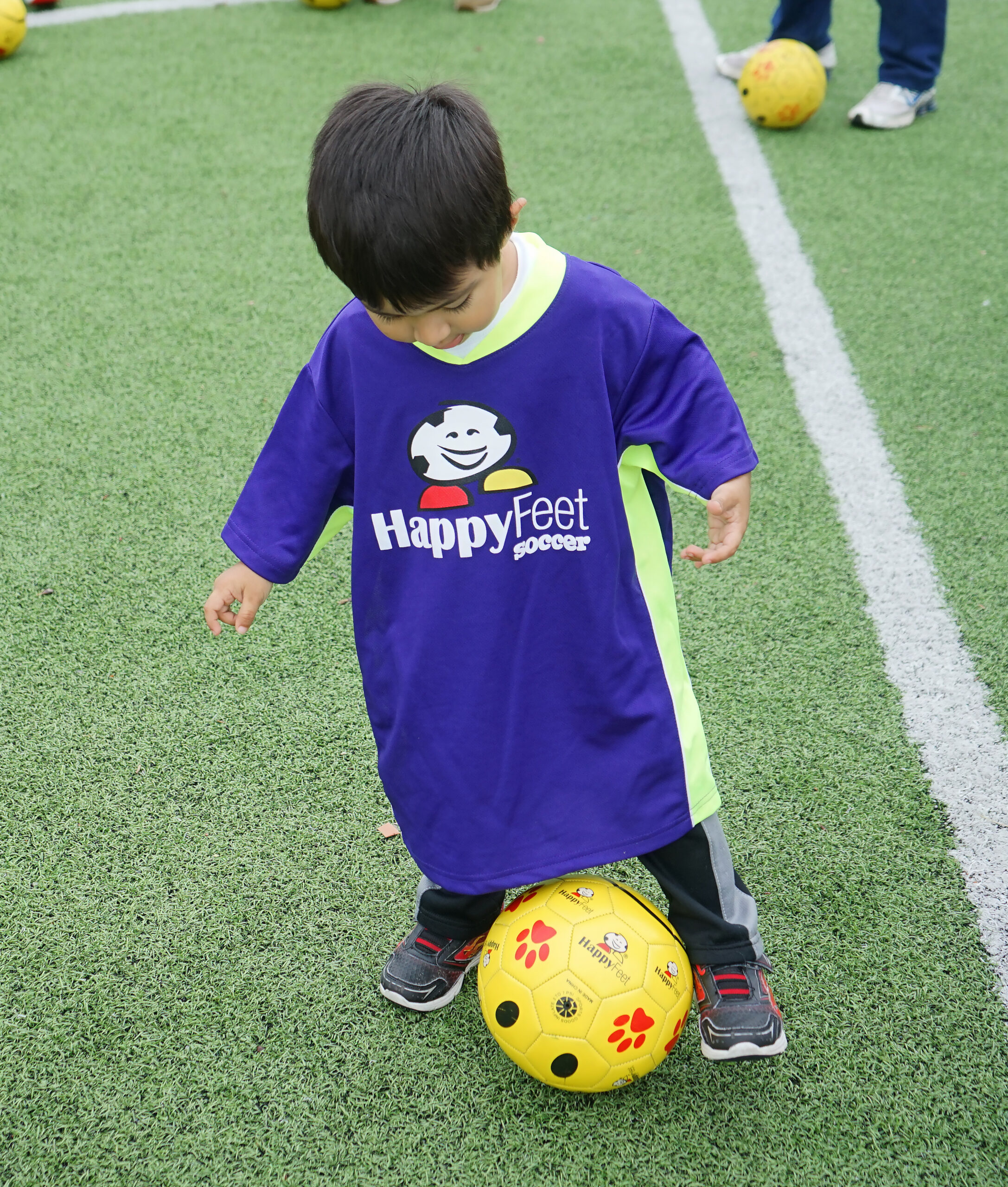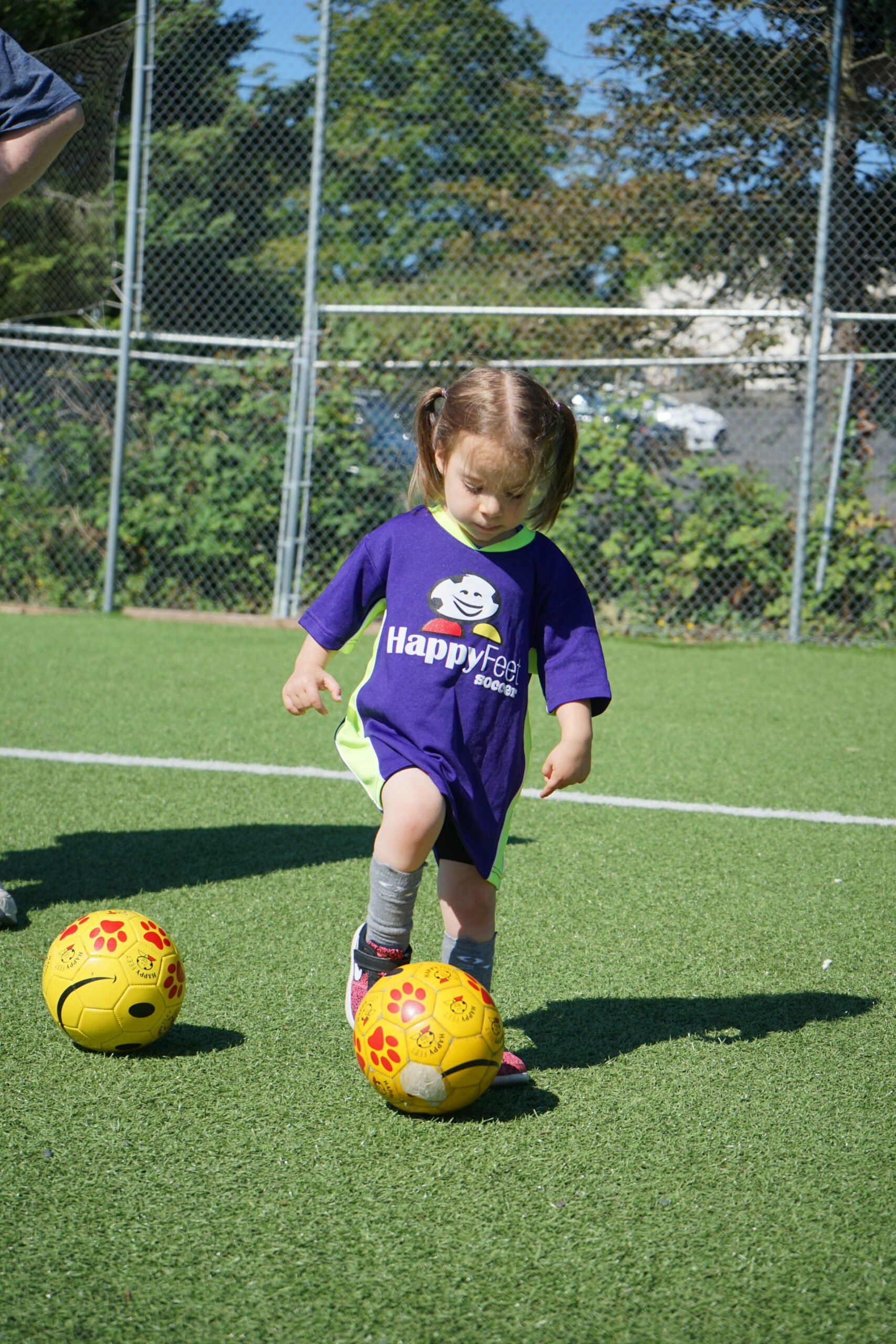 How Does it Work?
We have morning and afternoon sessions! You choose the classes that work for you! No long term commitment.
Each session is just $15-$20 and provides your little one with 30-45 minutes of exciting and interactive adventures that allows them to run out some energy and build their soccer and gross motor skills!
Are you an active family already? Great! Our HappyFeet in the Park classes are at no additional cost. We understand that many of our families are not ready to return to classes at their school, or their school is unable to allow classes at this time. We hope that this will allow our families to still join us each week!