Community Outreach & Events
At Seattle HappyFeet we believe that supporting our community is our true purpose as a company. We, also, believe in leading by example and showing our HappyFeeters what it means to give back and support their community. We want our outreach to not only support our HappyFeeters but also our coaches and with that in mind we provide outreach in following three ways.
Coach Selected Organizations: All of our HappyFeet class coaches are given the opportunity to pick a local organization or local chapter of a national organization to support. Our team then works to particpate or organize an event with that organization.
HappyFeeter Organizations: Throughout the year we work to partner with local non-profits and companies that support our mission of promoting physical fitness and self-confidence for children ages 2-6 years. This includes doing our best to ensure all Seattle HappyFeet items such as jerseys are locally sourced.
Social Justice Organizations: We recognize that some places are working to better the world we live in and provide equality for all, but may not focus on children. We work with these organizations to help show our HappyFeeters the value of giving back and how to be the change.
"Sport is friendship, sport is health, sport is education, sport is life, sport brings the world together." -Juan Antonio Samaranch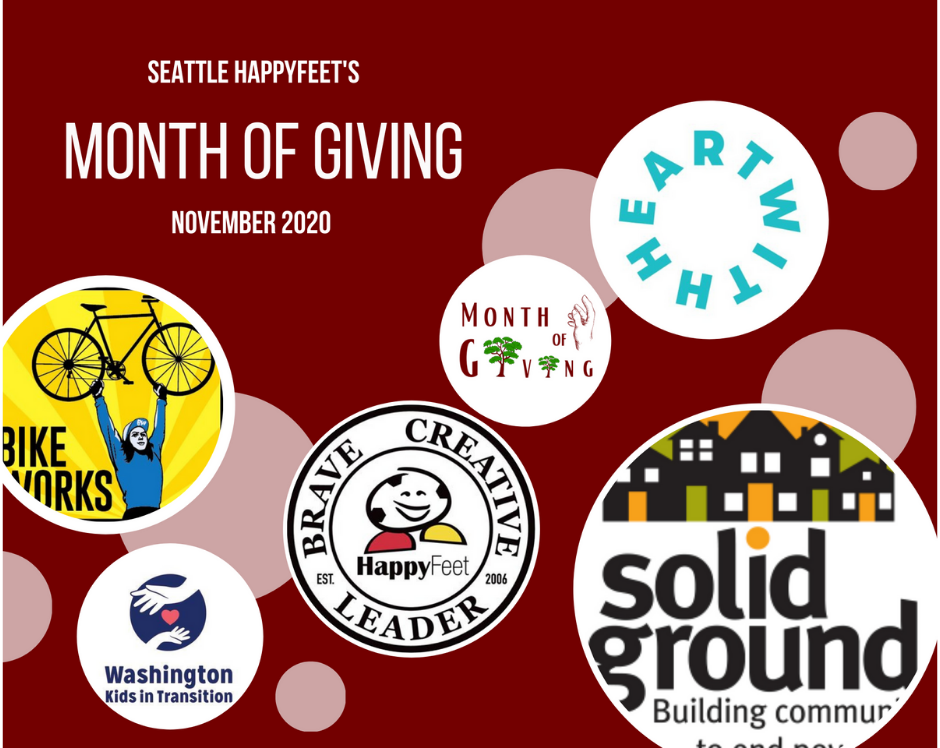 Month of Giving - November
Our 1st Annual Month of Giving will focus on four different local organizations that support our community and the children who participate in our classes. Each week we will incorporate giving into our adventures in a similar way that our featured organization provides for our community. Throughout this month, we hope to instill a community heart into our HappyFeeters and provide our families a stepping stool into discussing the importance of community at home. Learn More. 
Our mobile, pop-up program provides free internet access and soccer to the community at local parks. We provide a place for children or families to login and complete online learning, while having an outdoor and safe outlet to play some soccer and get out energy! Want Connect-Ed at your event or local park? Reach out to Raiza to find out how!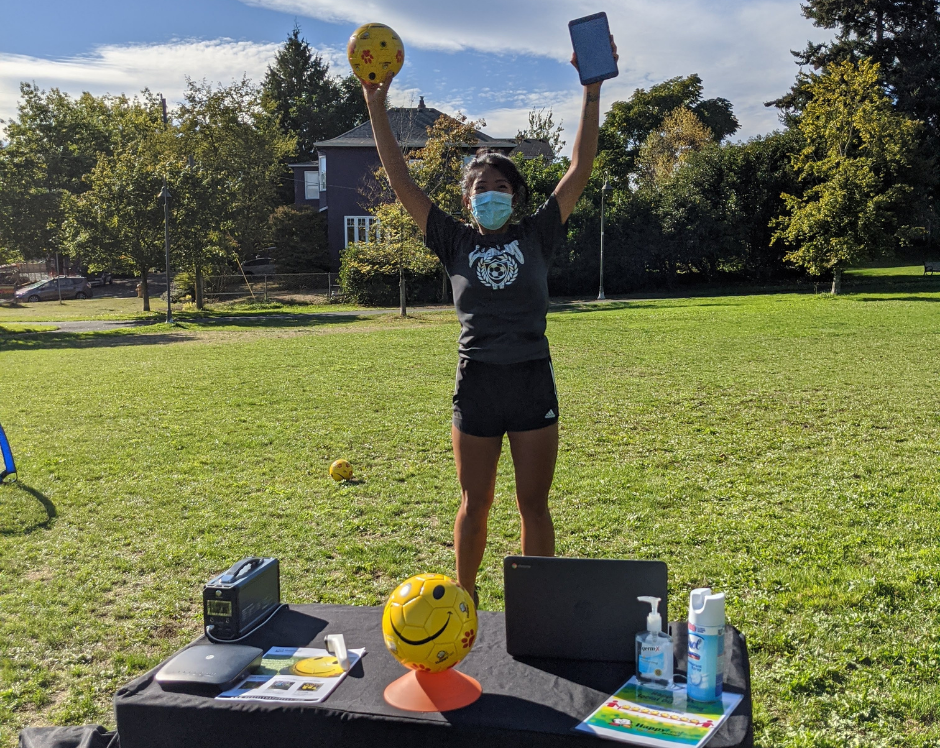 "Within the child lies the fate of the future." -Dr. Maria Montessori
Interested in partnering with us?
Reach out to Raiza today to see how we can join together to better our community!