The Seattle HappyFeet Story
Seattle HappyFeet was founded in 2008 as a way for then owners to connect with the youth and local community. After spending time working for Seattle HappyFeet and other HappyFeet franchises around the country, Kevin Becks and his wife Alyssa Plummer, purchased Seattle HappyFeet in 2018. Kevin and Alyssa had the vision of creating a company that leads by example. One that supports the community, its coaches, and its HappyFeeters become the leaders of tomorrow! And we are proud to say, we are doing just that!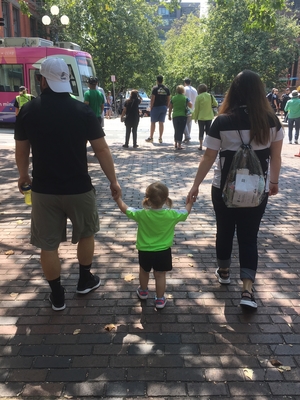 Since 2018, Seattle HappyFeet has grown to include multiple full time and part time coaches. At Seattle HappyFeet we strive to build and provide a culture that supports what we teach in our classes and allows us to be the example for our HappyFeeters. Our culture and philosphy is focused on five main pillars: Integrity, Diversity & Inclusion, Community, Growth, & Fun!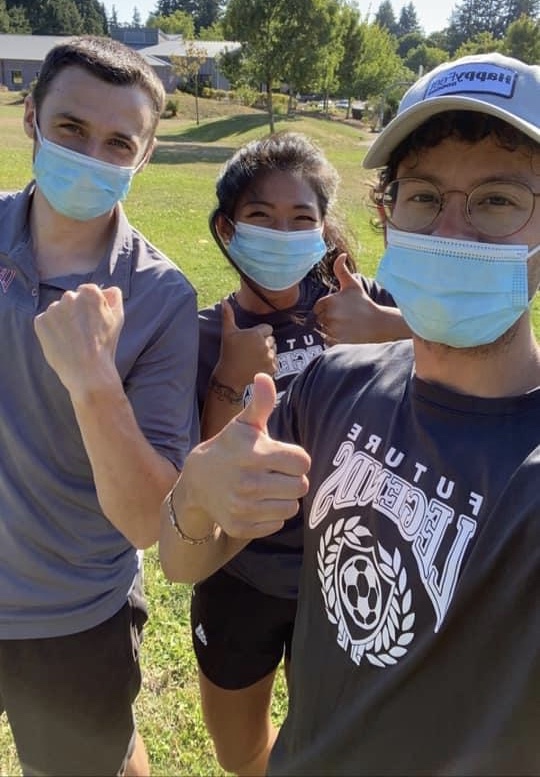 We believe that the first step in leading by example, is to be honest and good. We strive to provide the best programming by holding ourselves to the highest standards. This includes being honest and respectful with ourselves and one another, supporting what is just and right in our community, and holding our HappyFeeters to the same standard during classes. We encourage each other and our players to do what is right even when no one is watching and to help one another do what is right even during difficult situations. We are proud of our ethical standards and stand by one another honestly and respectfully! 
"When you are able to maintain your own highest standards of integrity - regardless of what others may do - you are destined for greatness." - Napoleon Hill
We believe that the greatest thing about the sport of soccer is its ability to cross all cultures and orgins to create a language that anyone can speak. It creates a safe space to promote diversity and inclusion and we strive to provide that same space in each class, league, and event that we do. We work together as a team to embrace our differences not look past them, to learn each others cultures not ignore them, and to see the overwhelming benefits our community's diversity provides us. We speak to inclusion and diversity throughout our adventures and classes to show our HappyFeeters how these differences create a better world!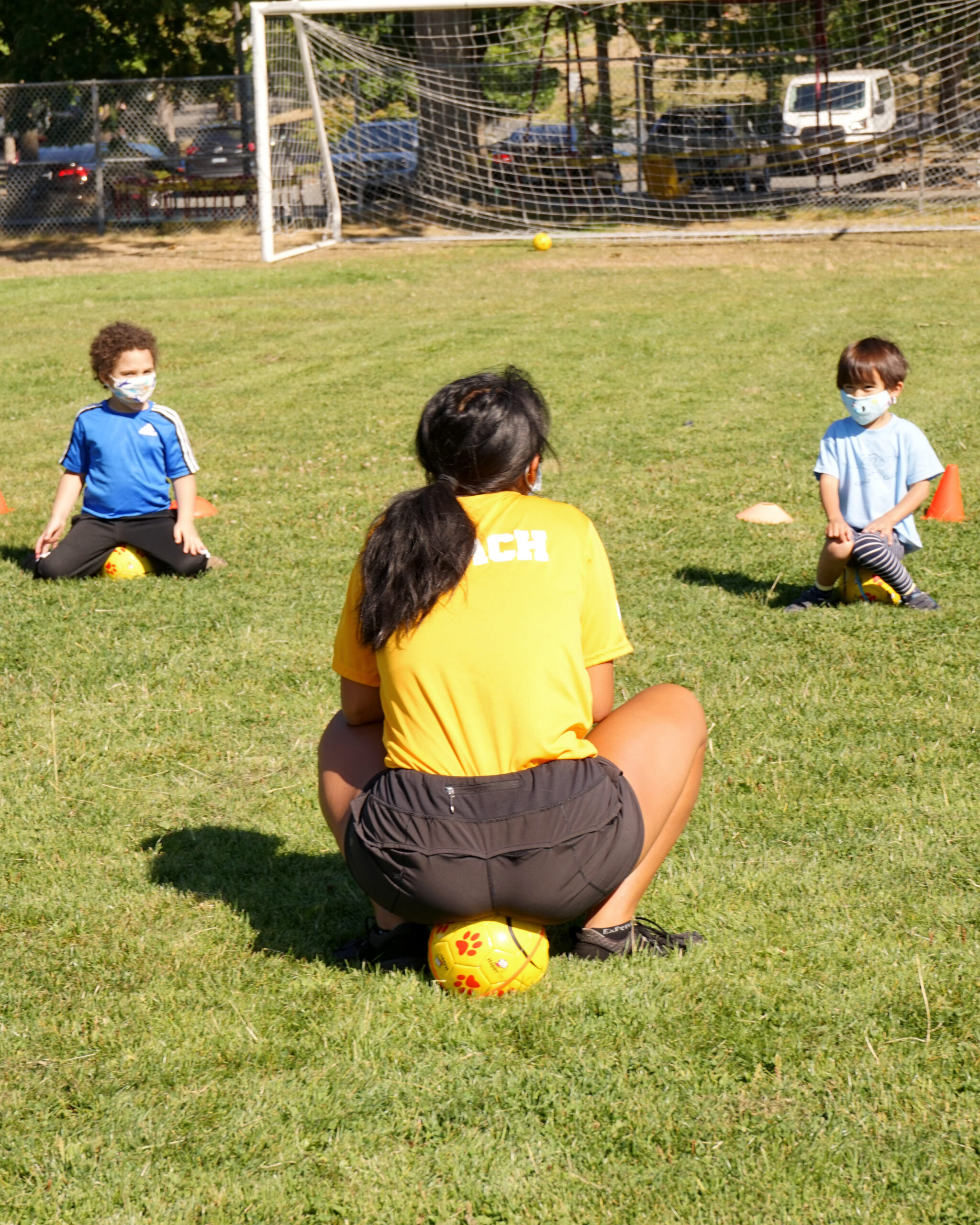 "Labels are for filing. Labels are for clothing. Labels are not for people." - Martina Navratilova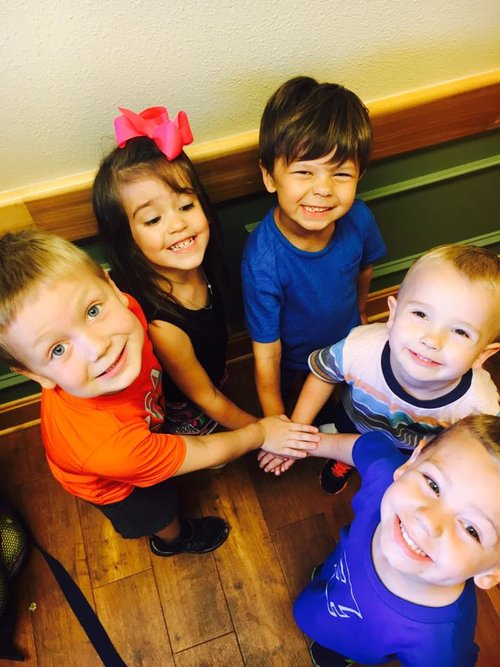 We believe that supporting the communities we live in is the true calling of Seattle HappyFeet. We strive to lead our HappyFeeters by example through continual partnerships and support of local organizations. Our team actively participates in events throughout the Puget Sound region and we continually invite our HappyFeeters and their families to join us. Each full time coach is able to select a local non-profit or organization that our company can help through various fundraising and partnership events. We believe in supporting causes that our team believes in. We continually encourage our HappyFeeters to help others throughout classes and especially during our community focused classes during our "Month of Giving."
"It doesn't matter if it's soccer, football or futbol, this game brings people together." - Alex Morgan
We believe that continual growth of ourselves and others is what creates a better world and place for our HappyFeeters to flourish. We strive to work as a team to help each other develop in our careers, personal lives, and coaching. We belive that to lead by example we must continue to educate ourselves and learn from one another and our community, just as we ask our HappyFeeters to continue to push themseleves to learn new things.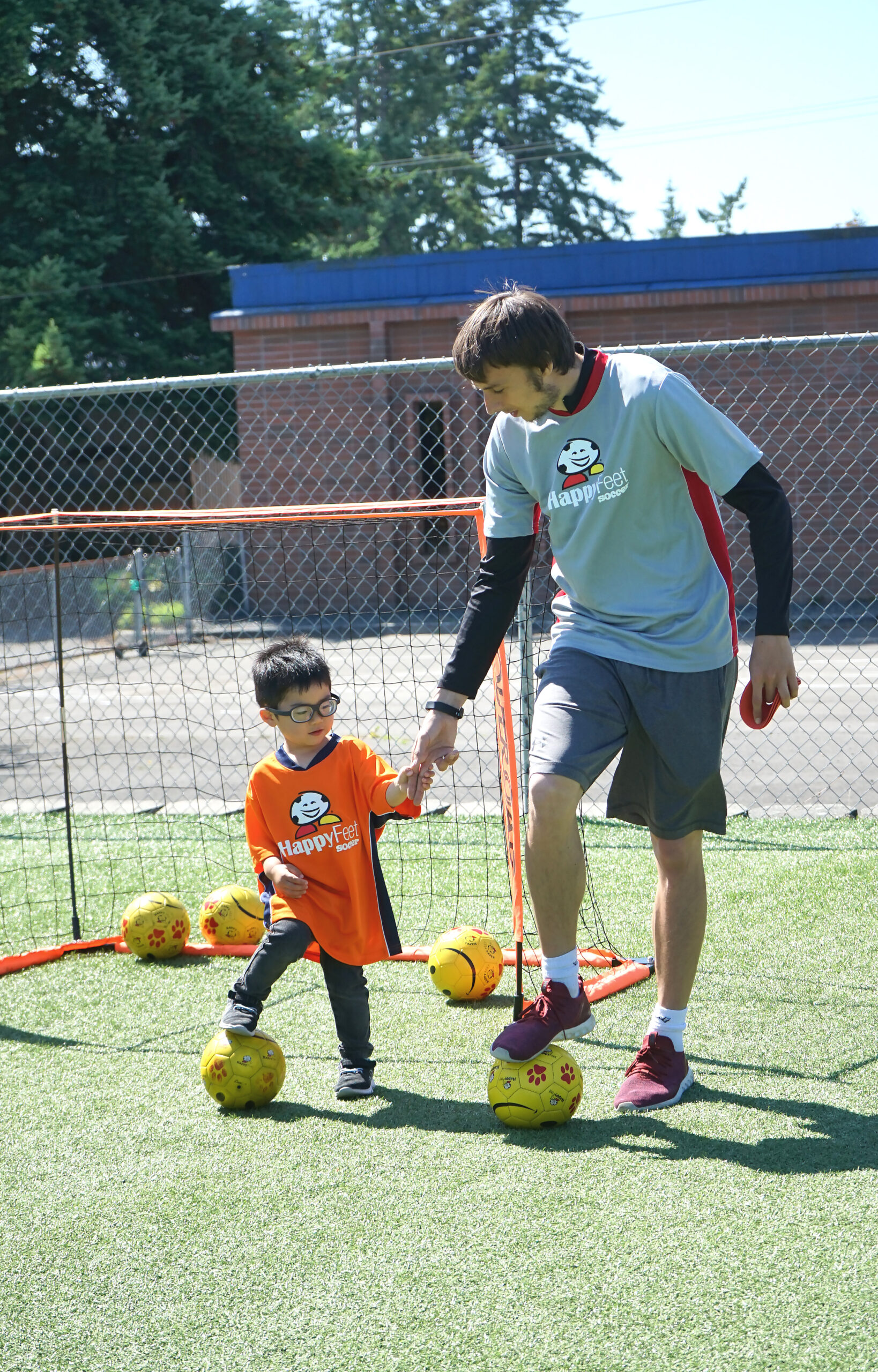 "When people succeed, it is becuase of hard work. Luck has nothing to do with success." - Diego Maradona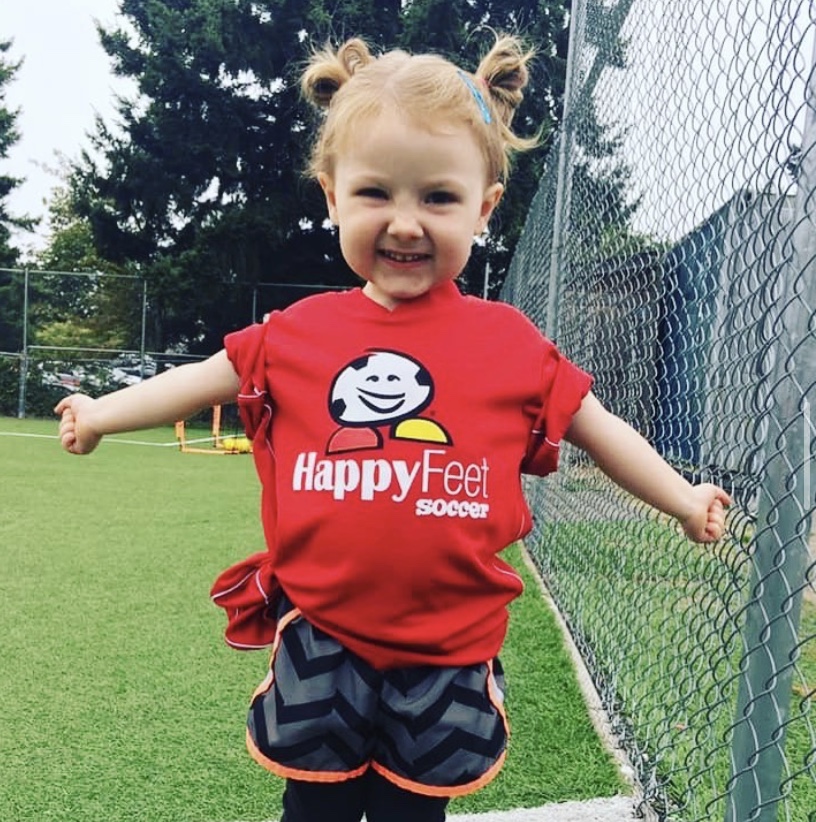 We believe the most important element in all that we do is to have FUN! We strive to create not only a fun and interactive environment for our HappyFeeters, but also for ourselves. We work together to ensure that our postions and duties not only challenge us, but are FUN! and EXCITING! We believe a positive attitude and a little goofiness can liven up any space or class to help everyone learn and develop even more!
"We don't stop playing becuase we grow old...we grow old because we stop playing." 
Meet the Seattle HappyFeet Team